Welcome To Jay Landings Marina
Alabama Marina On The Tennessee River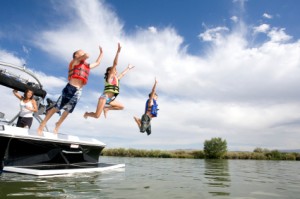 By water, Jay Landings Marina is located on the Tennessee River on Wheeler Lake at mile marker 302, tucked away on the protected southern shore of the river.
By land, you can find us easily and conveniently located off Highway 20/Alternate 72 in Decatur, Alabama. The physical address is 1600 Highway 20 West, Decatur, Alabama 35601.
Alabama Marina Family Owned and Operated
Jay Landings Marina was founded in 1994 by Joel and Elizabeth Jenkins out of a love for the water, boating and the outdoors. Being around these things is relaxing and calming for them, and they desired to bring that to many others. It's good, clean fun for the individual, couple, family and friends, so the invitation is there for you to share that with us here at Jay Landings Marina.
We take pride in having the most practical and favorable marina facilities in the area, as well as being in a prime location for your pleasure boating and fishing. Whatever you choose, we at Jay Landings Marina can assist you and your needs to fulfill your desires for an adventure on the water.
Marina Amenities and Services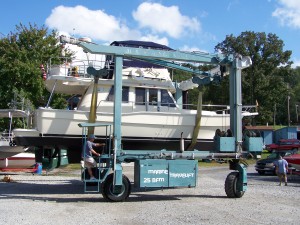 A variety of amenities and services that no other can offer are here for your pleasure. This includes a 25-ton Marine Travel Lift. See a list of our marina amenities and services.
For boaters traveling the waterways, we can accommodate your need of a safe harbor. You may call us in advance at 256-350-4722, or we monitor channel 16 on the marine radio during normal business hours.
We focus on building friendly, long-term relationships with our customers, and our desire is to meet your every need with a smile. We want your experience here to be a good one, and if we fail to make it pleasurable, then we would like to have a conversation as to what we can do to make it right.
Marina On Wheeler Lake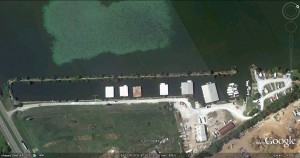 Our tenants are a part of our family, and we like to show them our love of this place and the boating lifestyle by offering a variety of events throughout the year. These include, but are not limited to:
Once-a-month cookouts at "The Gathering Place" pavilion and fire-pit
Boat training seminars
A "Tenant Appreciation Day" held in September to coincide with a fundraiser/walk for the American Kidney Foundation and Juvenile Diabetes Foundation
If you're searching for a location to dock/launch your boat, we invite you to relax with us at Jay Landings Marina. We want to share and enjoy alongside you the adventure that awaits you on the water.
Give us a call at 256-350-4722 or use our online contact form
which ever is better for you to reach us to help you with your marina needs.